Information Technology is more important today than it ever has been.  Ensuring 99.999% uptime is not just a goal, it is a consumer demand.  We know you take that charge seriously – because we do here as well.
That's why it's not surprising that technology driven companies rely on services from Towne to help meet their customers' needs.  As technical and specialized as our world has become – consumers still expect and desire to speak with a live person on the phone.  And the reality is that it can be detrimental to your business if your potential customer doesn't feel that they have been heard.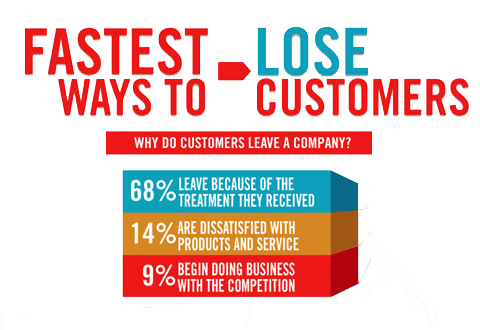 All of the worlds advances in technology are great – especially when they work! – but none of them will ever replace great customer service.  Using our live operators together with our communication solutions, Towne can provide you with a customized communication solution to help you keep your customers just that – your customers.
Rather than incoming calls becoming burdensome, we carry that load for you.  Rather than a missed call because your staff is busy, we communicate with your customer in that moment, not hope on the patience of the customer that they will still be waiting – and willing – when you get back to them.
Towne works hard to support all our clients – and we will do the same with your clients as well. There is no cookie-cutter here.  Every account is customized, every script designed to meet the specific needs of your account.  Our intent is to be a value-added partnership for you – in your success, we are successful.
Some of our features and services that have found to be valuable to the tech companies that we serve:
We Never Close – Towne Answering Service is pleased to offer an assortment of client-based telephone answering services that will ensure your callers can always reach a live person or communicate seamlessly with your company on a 24/7/365 basis. You and your staff will be able to focus your efforts on meeting your clients' immediate needs and running your operation.  All Calls, Roll-Over, After Hours – whatever your need, we are here to help.
Virtual Reception – Towne staff includes high-quality, U.S.-based operators who receive targeted industry- and company-specific training. Your clients will always speak with a knowledgeable individual who understands their needs and can provide the professional assistance they expect. From appointment requests to new service inquiries, we can answer as if we are there.  We can direct call flow, patching only the calls that need be and gathering information from those that don't.  Our staff can answer your calls so that your staff can concentrate on taking care of your clients. Or take a hybrid approach – Our Call Overflow Service allows the forwarding of calls to a live operator instead of heading straight to voicemail. After-Hours Service can ensure clients can always reach you when an emergency occurs. Companies that rely heavily on email can use our Email Monitoring & Response Service to facilitate contact between clients and staff members.
Message Delivery Options – Fully Customized Message Delivery allows you to be notified in any manner of ways.  From email recaps, calls, faxes, texts, or even Secure Text Messages with Delivery confirmation and escalation if need be, the options are endless.  The days of missed calls are over!
Custom Scripting – One size does not fit all – ever.  From simple greetings to complex inquiries, we can gather the information that you need to best process the clients' needs. Use the answers to then direct our response and ultimately direct the information to your organization. Know what you're getting into before you get into it.
Technician Dispatch – After-Hours Service gives you the peace of mind of knowing your clients can always reach someone during an emergency.  Current and potential customers will be able to always talk to a live operator if needed.  This option gives you the ability to save time and money, meeting customers needs in a prompt and professional manner, but limiting your exposure to only those emergencies that fit your scope of work.  Custom scripts are developed with you to ensure direction and content.  And of course, all class are recorded.
System/ Sensor Monitoring – not all alarms are equal in required response.  So don't treat them that way.  We can sort through the alerts that are received.  No need to look at everything when you can just look at the things that need immediate attention.  Triage at its best – hold what can be held until later, deal with the hot fires now.  Why attempt to field it?  Imagine the saved expense – end the hassle!
"The answering service has been working out wonderfully.  Thanks to you and the crew for doing a great job!"
We Utilize Advanced Telecommunications Technology
Integrating the latest technology into our operation has helped Towne remain an industry leader for 65 years. Our state-of-the-art Souderton, PA, call center includes multiple built-in redundancies to protect against system failure — we're proud of our exceptional 99.999% uptime rate. 
Contact Towne Answering Service to learn more about the benefits of our client-based services for limo/transportation companies, property managers and healthcare organizations. Give us a ring at 215-723-4316 or contact us online today.
Certifications
& Associations: